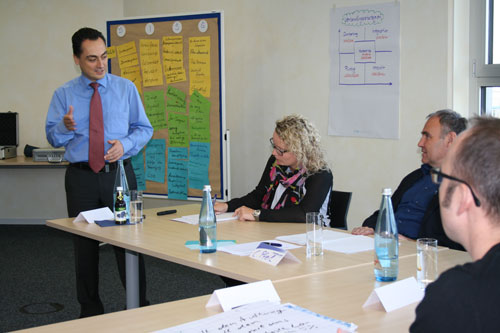 With more than 25 years of purchasing experience and more than 15 years of experience as a seminar leader and keynote speaker, Dimitrios Koranis has already impressed many thousands of his listeners.
As a guest lecturer at the OHM University of Applied Sciences in Nuremberg, he has been proving his expertise in conveying commercial, entrepreneurial and technical content for more than 10 years.
Whether as an in-house seminar or an external event – we guarantee you the latest topics and technically in-depth knowledge – from practice for practice.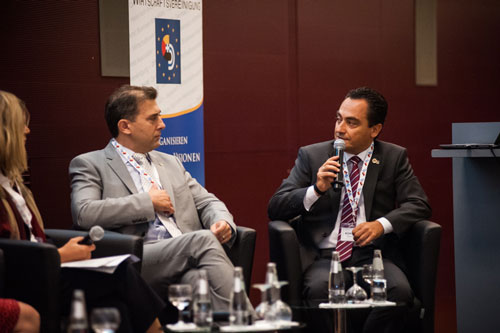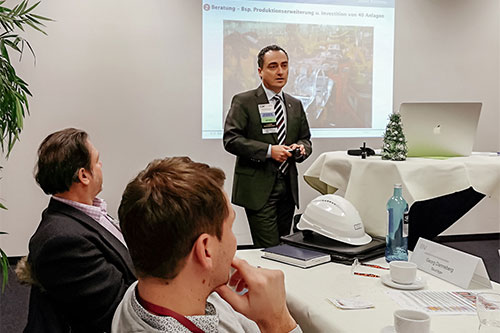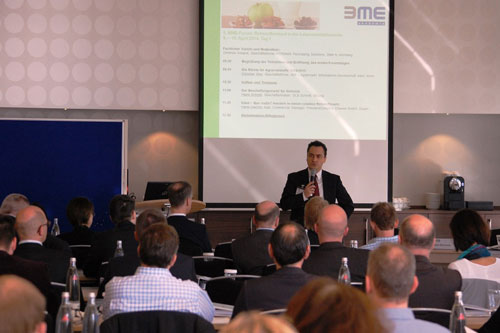 Open Seminars (3rd party)
Know-how Transfer
From Practice - For Practice
This is what our seminar participants say (abstract)
"The training was very productive. I brushed up on my knowledge. The experiences and practical examples that Mr. Koranis brings in are particularly worth mentioning. I can only recommend everyone to take this further training."
"Very well structured, excellent argumentation structure, good questioning."
"It was a practical seminar that encouraged (re-)thinking and made you want to change."
"Super great seminar. Perfect presentation. Every question was answered very well. Mr. Koranis presented this seminar perfectly, all important content that is important for everyday professional work was discussed."
"Absolutely informative, technically well-founded and practice-related event. Conveyed very sympathetically. Some known problems were pointed out and useful solutions were conveyed."
"Basic course with in-depth effect"
"Very committed training. You can feel that Mr. Koranis is not just giving a lecture, but is living the principle."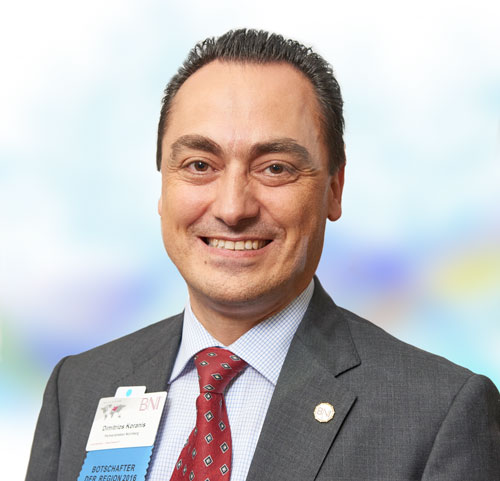 For more details on our references and projects, please do not hesitate to contact us in person.
BME (Federal Association of Materials Management and Purchasing)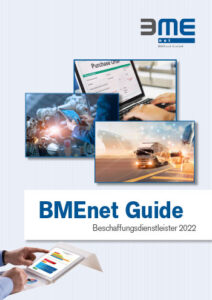 We are pleased to be listed in the BME Guide for the third time in a row as one of 30 handpicked Procurement Service Providers 2022.
For Purchasing Trainings on the following topics:
Purchasing Negotiations
Strategic Purchasing
Supplier-/Risk Management
Cost-/Value Analysis
Purchasing of Services
Coaching and support of executives as part of our Business Networking Excellence ®
we are in some cases the only Procurement Service Provider. One more reason to contact us!